Dear Members and friends,
It is an utmost honour and privilege to be Captain of Woodhall Hills Golf Club.
I have been a member of the Club since 1976, my late father was also a member for nearly 40 years.
I am very much looking forward to the year ahead promoting the Club. I would like to thank our outgoing Captain Richard Jagger for his year in office.
During my captaincy year I will be supported by our new Vice Captain Alan Cooper. I wish Alan Cooper all the best for the next two years as Vice Captain and then Captain. I also look forward to working alongside our Lady Captain Sue Matthews, Rabbits Captain Ron Farnell, Junior Captain Isabelle Hastings, and Junior Organiser Andy Watmuff.
As the Club Captain my primary goal is to ensure that members and guests all receive a warm welcome and have the most enjoyable experience, be it on the golf course or attending a function.
Over the last two years the Club, through strategic planning on part of the executive committee the Club is in a stronger financial position. Credit must also go to our manager Danny Littlewood and his team and our Head Greenkeeper Nick Pattison and his team for the improvements we have seen in the last few years.
My chosen charity for this year will be Sue Ryder, Wheatfields hospice. A charity that has touched our family.
Finally, my I wish you all a great "Golfing Year" in 2023.
Mr Tony Geary
Captain 2023
AMAM CharterSignatoryCertificate – WoodhallHills
WoodhallHillsGolfClub – EGletter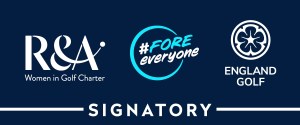 For the latest Winter Newsletter please go to the members area and follow the link.
instruction on how to download and register for club v1
Instructions for downloading V1 Members Hub
---