Welcome to Woodhall Hills Ladies Section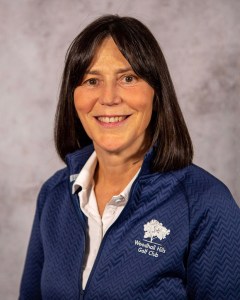 Lady Captain- Sue Matthews    Lady President – Jill Hayton
*****Limited Time Special Offer- Any membership 50% off!!*****
A warm welcome to Woodhall Hills Ladies Golf Section from our Lady Captain, Lady President, and the rest of our Lady members.
We are a small, friendly section consisting of a mixed age group of long term and newly joined members. We are proud of how well our Ladies have integrated into golf club life and as a result made lifelong friends.
We offer a wide range of Ladies 18 hole competitions alongside 9 hole competitions for those wanting a shorter, quicker round. We also hold mixed and fun team events. Our main competition day is Tuesday, but we do have an alternative day on a Sunday, to accommodate our working Ladies from September through to May during the shorter daylight months.
Our season starts at the end of March through to the end of September, we hold social evenings, fun events, away trips home and abroad, exchange days and friendly matches against other clubs to encourage those new to golf.
We promote competitive golf: we take part in all Yorkshire Ladies County Golf Competitions including both interclub White Rose and Weekend Leagues. We also support the Bradford & District Winter Alliance and the Bradford & District Evening League.
We are proud to announce our newly refurbished Ladies locker room.
We look forward to welcoming you !.
*Opening Membership offer apllicable to new members only*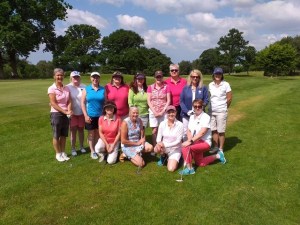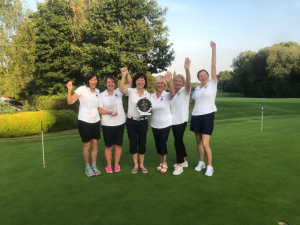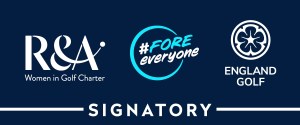 We are delighted to be part of the Women in Golf Charter 
To view our commitments to the Charter click on the link below.
Women in Golf Charter Commitments – Woodhall Hills
Our Charter Champion is Sarah Hutcheon, we look forward to working towards achieving the milestones and targets we have set ourselves as soon as we are able to get back to golf safely!
CharterSignatoryCertificate – WoodhallHills
WoodhallHillsGolfClub – EGletter